Baldi's Nightmare
A downloadable game for Windows
Eres Lorina y tienes que escapar de una pesadilla, pero como no todo es fácil alguien te estará persiguiendo y no es amigable, pero no solo es uno mas bien son mas de 3 que te persiguieran en diferentes ocasiones
Creador del juego y modelos 3D : ManElMartirano
Voz de la protagonista : Antonella Chiesa
You are Lorina and you have to escape from a nightmare, but as not everything is easy someone will be chasing you and it is not friendly, but it is not just one but they are more than 3 that chased you on different occasions
Creator of the game and 3D models: ManElMartirano
Voice of the protagonist: Antonella Chiesa
Comments
Log in with itch.io to leave a comment.
como puedo esconder el mpouse es molesto tenerlo en la pantalla
This Game is very scary. i enjoyed the gameplay, puzzles and even story. you played as a little girl who's having nightmares of her evil teacher who tortured her for years. tho there are problems like the translations and voice acting. i know English is not your 1st language. but you tried your best on English voice acting. the models and graphics are amazing. just like my amazing games. checked them and follow them. i even made fan work that you could use if you like. i recommend this game for people who likes puzzles and scary games and silent hill

.also, please add more levels. puzzles and enemies in the next update
.and i can even be the best translate so hire me please if you want proper English voice acting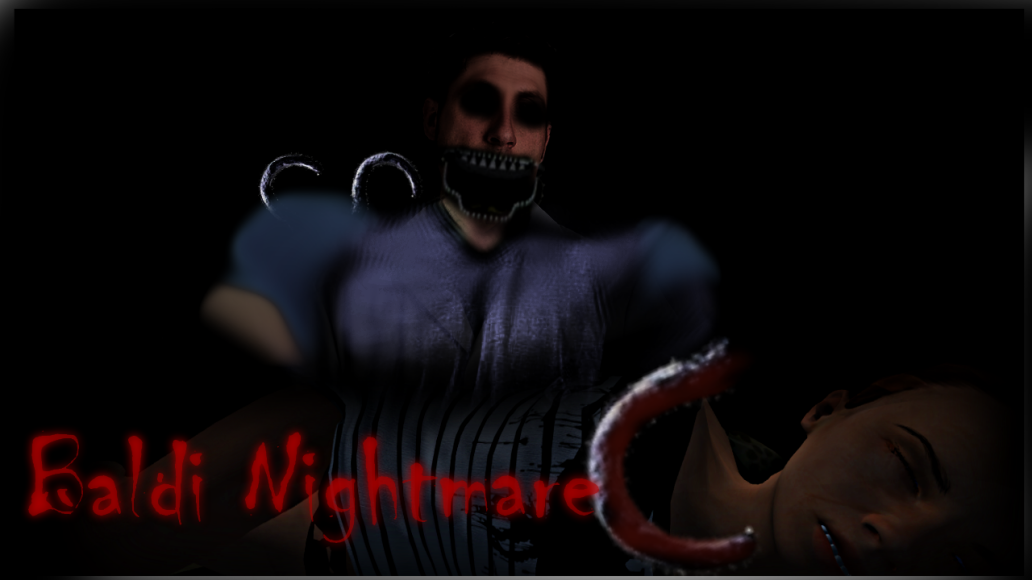 the game is canceled by formatting my computer, but thanks for your comment, I am inspired to continue with this creation of games
I mean, i don't know. It's not very original and interesting but it's still pretty fun. It uses the baldi idea but it isn't that bad. It kinda doesn't really have the aesthetics of the original game, it is more of a tryhard free unity asset store models horror games using baldi. Baldi has it's own idea and originality, it is a parody of old games, while this is just a horror game doing nothing special.
The models, if they were more original they would be pretty cool. Just don't use other games for your own games. 4.5/10.
Thanks for this amazing project.
This was pretty good. I wish there were sound effects to know if he was close to you or if the game was just harder in general. I had to play twice just to find him because I beat it the first time with ease.
cool but pls add more levels! good job!
hi, big thx for the game. greetings from germany
I gave it a try and I'm not really sure what it has to do with Baldi at all, or why it was so short and just a maze, but it looks like you've got plans for it and it'll be cool to see how it pans out.
I may add another type of level like some school so that it has something more to do with baldi
That the file is damaged or corrupted.
Sorry, it actually said "The archive is either in unknown format or damaged." and I've already tried downloading it from gamejolt.
follow my steps! download 7 zip, extract the win rar file with the game on dekstop and right click on the winrar file and you will see 7 zip and click on it and click extract here and a folder will be created on your desktop with the game just click on it and its work! thank's me later